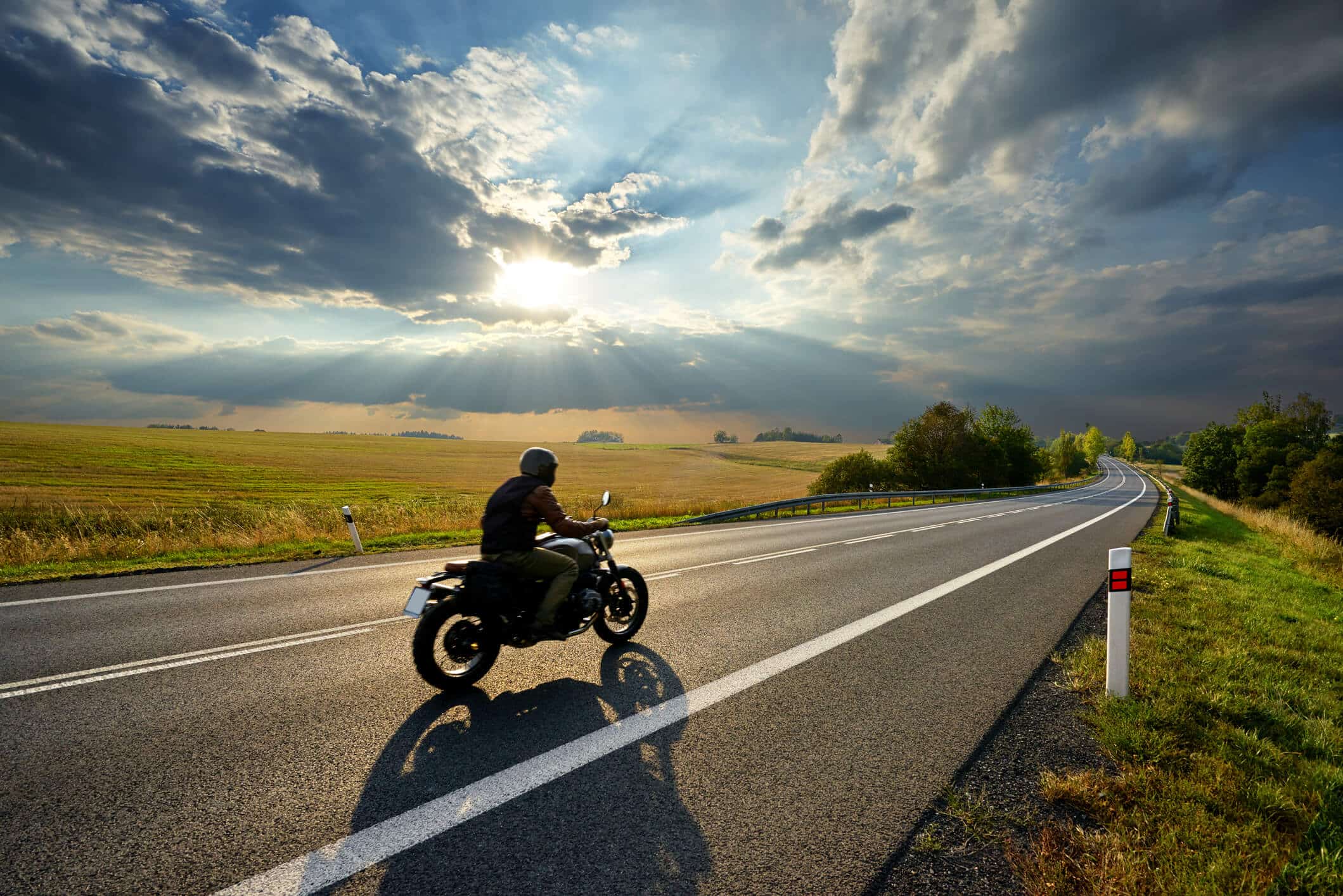 Motorcycle Safety
Riding a motorcycle is an experience unlike any other. It allows you to experience travel like passengers in other motor vehicles cannot. However, because of the openness and quick maneuverability of motorcycles, riders are more susceptible to injury in the event of a motor vehicle crash. While there was a 3% drop in the number of motorcyclists killed in crashes in 2017 according to the National Highway Traffic Safety Administration (NHTSA), this still means that there were 5,172 motorcyclists killed that year. That is too many. NHTSA also reports that the latest data regarding vehicle miles traveled reveals motorcyclists are about 28 times as likely to be fatally injured in a crash than the occupant of a car.
While these numbers are staggering to consider, the number of those injured while riding motorcycles is exponentially greater. To keep motorcyclists safer on the roads, we all need to be proactive. This means that car, truck, and motorcycle operators all need to cooperate in taking steps to keep each other safe on the roads.
How Can Motorcycles Stay Safe on the Roads?
Many motorcycle accidents are simply caused by other drivers on the road not being aware that a motorcycle is nearby. Motorcycles are much smaller than cars and other vehicles. Car and truck drivers can take a great stride to help keep motorcyclists safe on the roads. This includes by doing things like double-checking their blind spots to make sure there is not a motorcycle there. Also, give motorcycles room. Motorcycles should be afforded the same respect on the roads as other motor vehicles. Give a motorcycle a safe surrounding area to operate. Do not follow too closely or ride next to too closely. When you follow a motorcycle too clostely, this puts the motorcyclist's safety in jeopardy.
Tips for Motorcyclists
There are several things motorcyclists can do to help keep themselves safe on the road as well. The steps to take proper safety precautions begin even before the motorcyclists get on the bike. First, motorcyclists should always wear proper protective gears. Riders should always wear a U.S. Department of Transportation-compliant motorcycle helmet. The risk of head injury to a motorcycle rider is serious and it is surprising that the NHTSA still reported that only 65.2% of motorcyclists wore DOT-compliant helmets in 2017. Riders should also wear clothes the completely cover there arms and legs with heavier materials such as leather or denim. Boots and shoes should cover the ankles and gloves should be worn to provide for a better grip and protect the hands in the event of a collision.
In addition to wearing the proper safety gear, you should also perform several safety checks before you hit the road on your motorcycle. This includes checking the tire pressure and tread depth. Make sure both the hand and foot brakes are fully operational as well as the headlights and signal indicators. Be aware of any signs of oil or gas leaks. Once you are on the road, remember that you must obey all safety and traffic rules just like every other vehicle on the road. This includes obeying traffic signals and honoring speed limits and lane markings. Driving defensively will also help you stay safe on the road. Anticipating that a car might not see you is the best way to proceed. Last, but certainly not least, always drive sober. All of this adds up to be as safe as you can whenever you can. Take the time to be safe. You will be glad you did.
Nashville Motorcycle Injury Attorney
We all have a responsibility to each other to take steps to keep everyone as safe as possible on the road. If someone has failed in this responsibility, and their negligence led to you sustaining injury, Cummings Law is here to fight to enforce your legal right to compensation. Contact us today.
Posted in: Motorcycle Accidents